The dental company of Martin Orro, DDS is proud to offer a variety of dental services. Our goal is to bring our expertise to every treatment, allowing you to have a comfortable and positive experience in Lancaster, California.
Qualified Dental Team
Dr. Orro grew up locally and is a graduate of CSU Northridge and the UCLA School of Dentistry (circa 1981). He has done extensive research and shared his knowledge by teaching at both universities. Dr. Orro has done advanced studies and research in temporomandibular joint dysfunction, dental sensitivity, composite wear, and more. While this has led to his work being published, it also provides his patients with the ease of knowing they are being treated by a dental expert who cares about their individual dental needs.
Our qualified and highly-skilled dental staff are here to fulfill your needs, answer your questions, and work with you in determining which dental treatments would work best for you. Our goal is to be transparent, giving you as much information about your personalized dental procedures and treatments, so there are no surprises in the long run.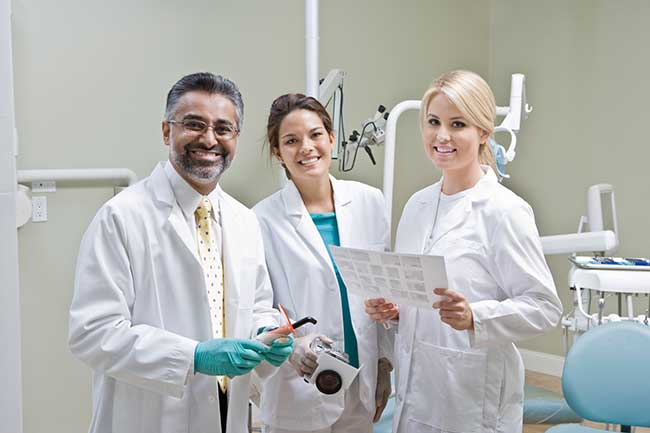 Dental Services
We are proud to offer the following dental services:
Routine Exams
Cancer Screenings
Dental Cleanings
Fillings
Crowns
Dental Bridges
Veneers
Bonding
Conservative Restorations
Night Guards
Dentures
State-of-the-Art Dentistry and Care
Compassionate and modern dentistry are the cornerstones of the dental office of Martin Orro, DDS. Conveniently serving the Lancaster, California and surrounding areas, Dr. Orro offers a full range of dental services. Dentistry is about so much more than the look of your teeth. Our goal is to have you leaving our office with healthy teeth that look, feel, and function well. While we offer preventive care, we are also experts in cosmetic and restorative dentistry.
The dental office of Martin Orro, DDS is committed to preventive care and diagnosing and effectively treating any dental issues which may arise. Providing patients with the beautiful, healthy smile they dream of is the foundation for our practice. Our staff is here to serve you. We look forward to hearing from you and seeing you in our dental chairs.