Protect your Gums, Protect your Smile with Periodontal Dentistry
Chances are that you've heard how important periodontal care is to your smile, but you may not know exactly why. Because Martin Orro, DDS believes that every patient in the Palmdale, Quartz Hill, Rosamond, Antelope Acres, Pearblossom, and Leona Valley, California area deserves to understand any treatment protocol that may be suggested to achieve optimum oral health, our dentist in Lancaster, California provides answers to some of the most common questions we receive in our Lancaster dentist office.
Are periodontal disease and gum disease the same?
In essence, the two terms are used interchangeably to describe a condition that typically appears when a patient's gums become swollen, irritated, tender, or begin to recede.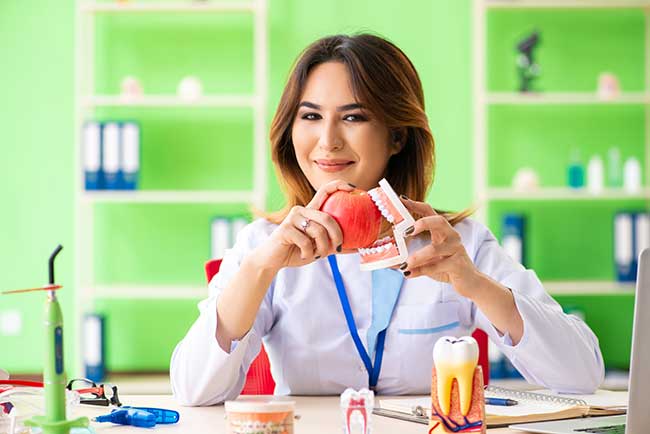 Why is the condition considered as a serious dental concern?
There are a few reasons. First, when your gums begin to recede, it can make it more difficult for your teeth to stay anchored to your jaw bone. When this happens, your teeth will become loose, and there's an increased risk of teeth falling out completely. Also, the condition can lead to infection, which can spread into other parts of your body which can lead to chronic heart disease.
What are some of the more common periodontal treatments?
The three most common treatments are dental scaling, root planing, and laser periodontal dentistry in Lancaster, California. The method that will be chosen to use in each instance depends on each patient's situation. When you visit a dentist near you in Lancaster like Martin Orro, DDS, a thorough evaluation of your condition will be made to determine the best treatment plan for you, your lifestyle, and your budget.
Is there a way to avoid periodontal disease in Lancaster?
Yes. The easiest way for patients of all ages to avoid gum disease is to follow good oral hygiene practices at home as well as visiting a Lancaster dentist for a semi-annual dental exam. The good news for patients of Martin Orro, DDS is that when periodontal disease is caught in its earliest stages, treatment will prevent it from turning into a more chronic – and often costly – condition.
How do I know if I'm a candidate for periodontal disease?
If it's been more than a year since you've visited a dentist, there's a good chance that early gum disease may already be lurking. Especially if you notice that your gums bleed easily when you brush or that your gums appear to be pulling away from your teeth. Instead of worrying about gum disease in Lancaster, we invite you to make an appointment today with Martin Orro, DDS for a dental exam and peace of mind.
If you live in Palmdale, Quartz Hill, Rosamond, Antelope Acres, Pearblossom, or Leona Valley, California or the surrounding areas and need periodontal dentistry near you, come meet our dentist near you.