Restore your Natural Smile with Inlays and Onlays
Martin Orro, DDS, may use an inlay or onlay when most of a tooth's biting surface is damaged. Inlays and onlays can be made from different materials such as porcelain or composite resin. The material will be applied to the damaged surface of the tooth. An inlay works in the same way as a dental filling but is used only on the cusp tips of teeth. An onlay is used when a more significant restoration is needed and covers one or more of the cusps of a tooth. Patients in the Palmdale, Quartz Hill, Rosamond, Antelope Acres, Pearblossom, and Leona Valley, California areas who come to our Lancaster office have shown a preference for porcelain inlays and onlays. The material is strong and tooth-colored, an alternative to composite resin which can chip and stain and gold inlays and onlays which are visibly noticeable.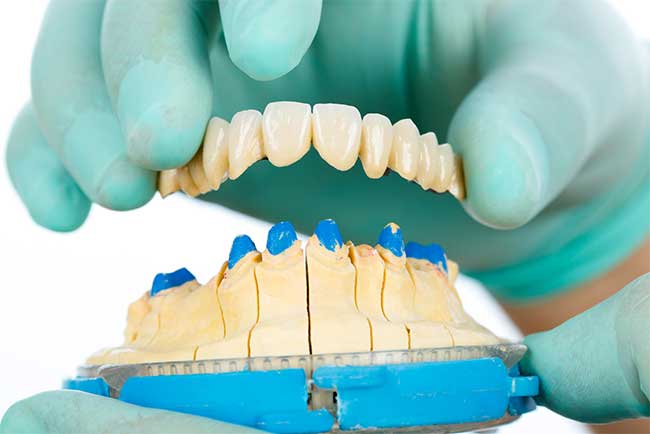 Inlays and Onlays Procedure
The procedure for inlays and onlays generally requires only two appointments to complete. At the first visit to a dental office near you, your dentist in Lancaster, California will remove any damaged filling or decayed portion of your tooth. We will then clean the area and prepare it for the dental attachments. An impression of your tooth will be taken to ensure that the lab makes an inlay or onlay that perfectly matches your tooth and a temporary sealant will be applied. The temporary sealant will be removed at the second dental visit when your lab-made inlay or onlay is ready. At the second dental visit, your custom-made inlay or onlay will be applied. If the inlay or onlay is a perfect fit, it will be bonded to the tooth and polished for a natural finish.
Benefits of Inlays and Onlays
Traditional fillings may be able to weaken your natural tooth, but inlays and onlays can strengthen natural teeth. They are a long-lasting treatment and last anywhere from one to three decades. Onlays can also be an alternative to crowns when the damage to the tooth is not excessive.
If your damaged teeth are causing you pain or you wish to replace a filling with a stronger alternative, call the dental office of Martin Orro, DDS today. We will be happy to answer any questions you may have concerning inlays, onlays, and other dental procedures.
If you live in Palmdale, Quartz Hill, Rosamond, Antelope Acres, Pearblossom, Leona Valley or the surrounding communities and need inlays and onlays near you, come meet our dentist near you.