Safeguard your Smile with Dental Mouth Guards
A mouth guard is a dental appliance designed to protect the oral cavity from damage or wear. Most often worn during athletic activities, they are also used to protect dental work from impact. Typically, the upper teeth are covered. A properly fitted mouth guard near you in Lancaster and the surrounding areas of Palmdale, Quartz Hill, Rosamond, Antelope Acres, Pearblossom, and Leona Valley, California will effectively protect the teeth, lips, and soft tissues of the mouth.
Types of Mouth Guards
Basically, there are three types of mouth guards available: OTC stock, boil and bite guards, or custom-fitted mouth guards from your Lancaster dentist. The office of Dr. Martin Orro offers custom-fitted mouth guards as a part of our preventive dentistry services.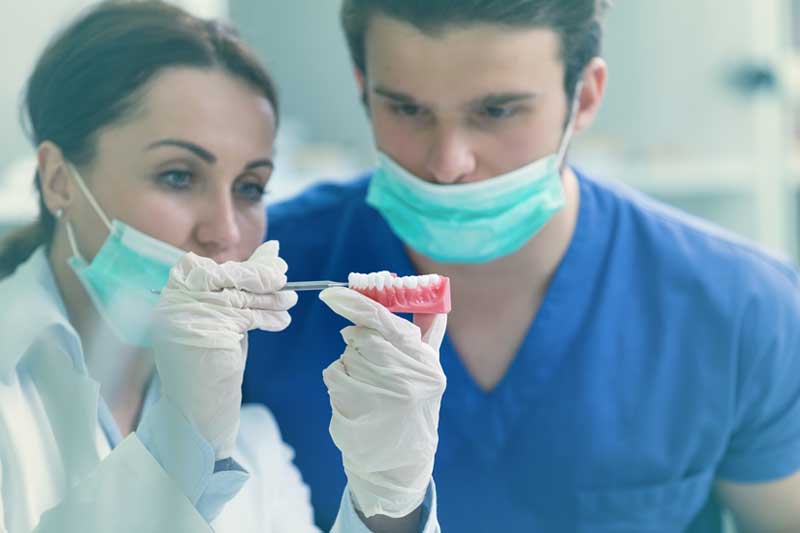 Custom-fitted: This type of dental mouth guard provides optimal protection because it is custom-made to fit only your mouth perfectly. First, Dr. Martin Orro will take an impression of your mouth. This mold will be sent to a lab where your mouth guard will be made. While this is the more expensive option, when properly crafted, it will also provide the best protection.
Pre-made or Stock: Pre-made mouth protectors are one-size-fits-all and ready to be worn. Usually, these appliances are made of foam material. The problem with these is that they are not likely to fit well. Furthermore, they tend to be bulky, which makes it difficult to speak or breathe properly. As a result, they are not comfortable to wear during sports play.
Boil and Bite: These store-bought dental appliances offer a better fit than stock mouth guards. They are placed in water to soften the material. Then, the guard is placed in the mouth allowed to take on the shape of the oral cavity. But boil and bite mouth protectors still do not match the quality and precision of a mouthguard custom-fitted by your dentist near me. OTC dental appliances are designed to fit the average mouth. That leaves out a lot of people.
Braces and Mouth Guards
Do you wear braces or some other type of orthodontic treatment? If so, are you physically active and regularly participate in sports? Then, Dr. Martin Orro strongly recommends safeguarding your oral health by getting a custom-fitted dental mouth guard in Lancaster, CA. When you wear brackets and wires, you are more prone to mouth injuries. So, call the office of Dr. Martin Orro today to schedule your consultation with our dentist in Lancaster, California.
If you live in Palmdale, Quartz Hill, Rosamond, Antelope Acres, Pearblossom, Leona Valley, or the surrounding areas and are looking for a dentist near you, give us a call.